Not really what I was thinking it would be. Once you click on the shows you can scroll thru the options. I found that we can watch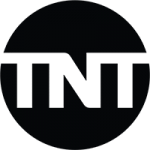 5 Episodes of the Last ship
5 Episodes of the Librarians
Syndication shows
9 of Arrow
10 of Bones
14 charmed
4 Hawaii Five-o
You can sign in to your TV provider by clicking the profile icon in the upper right-hand corner. I signed in to my TV provider and yet it didn't really do anything. I didn't get more episodes of anything. So why is the option if it isn't going to give you anything.
You can watch movies, live and right now on the West Coast you can watch Charmed, but that is from the PST time zone. It does give you and option to watch the eastern time zone. So if you are in the mountain time zone or central time zone you have to choose. They also have a spotlight on TBS.
Yea, I don't really like this app. But, if I need to catch up on the Last ship or Librarians I have the option to come out here.
I was really hoping that they would have Las Vegas on here for the syndication. But it wasn't there.