I don't have Xfinity but I have this app, my mom had Xfinity and so I would use this app to watch some shows or help her out.
When I opened up this app, it took me to a screen where the following was at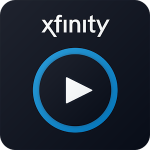 Just recorded
Recently watched
Recent Channels
Popular TV shows
Popular Movies
IF you click the 3 lines in the upper left -hand corner you get the following:
So it does look like they have a lot of options. I have watched sports from this app when I didn't have TV. So it looks like a good app. I like the look and feel of it. But, I won't be using this app anymore.
Dish App
When searching for this on the app store I found they have two different ones. One called My Dish and the other one called Dish Anywhere for iPad.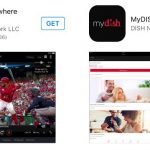 My dish looks like the main app, I downloaded it just to see what it is all about, However, I couldn't use it as I didn't have a login. However, this one seems you can do the following with it:
View and pay your bill
Manage your appointments
Manage your programming
Order pay-per-view
Order Video on demand
Manage your preferences
Many more options
The Dish Anywhere for iPad is just that an app for your iPad that you can watch every channel when you get home on your iPad, apparently you have to be home to watch live TV. You can watch recorded shows. I didn't take the time to download this one. If you have dish then let me know how these apps are.