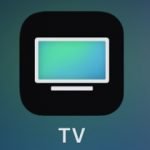 You have all these apps I have talked about and you are wishing that there was a way to centralize them so you can only go to one place to see them. Well, welcome to the TV app on the iPad and iPhone.
Right now I have the following apps connected to it:
ABC
FOX NOW
Freeform
History
Hulu
NBC
Syfy Now
TBS
The CW
TNT
U
SA Now
There are so many more apps you can connect to this app so all of your viewings can be done here. There are currently 53 apps that you can connect to this. Say I wanted to watch iZombie, you click it and then choose to play in the CW.
This really isn't a place to watch the video's it is the place that will show you what there is and you click on it and it will play it in the appropriate app. If I want to continue to watch Wings in Hulu, I click on that and off to Hulu I go. It makes it nice and convenient. I have used it and probably will continue to use it.
It has options for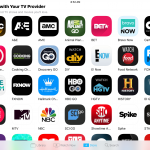 TV Shows
Movies
Kids
Collections
So there is really a lot of options for this. So go and watch away.