On Tuesday, June 26, 2018, I got to attend the primary election results for Mitt Romney. Yes, the former governor of Massachusetts, head of the 2002 Salt Lake City Olympics and the former 2012 Republican presidential candidate. He lives in Utah now and he is running for the Senate seat that is Sen. Hatches. Senator Hatch is retiring.
Election
A lot of people aren't happy that he is running here in the state of Utah, they think he is an outsider, not a real Utahan. He lives here now and so I think he should be running and has always had a house here.
My friend Brett had some tickets and he invited me along. I am glad I went it was a lot of fun. We had Jdawgs, soda, water, and snow cones.
Me on TV
Here is a video from Fox 13 Utah (I am around the 30-second spot).
Here are some pictures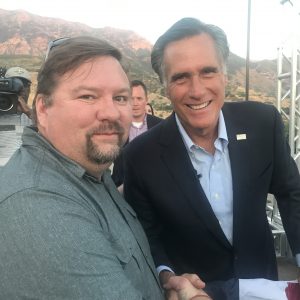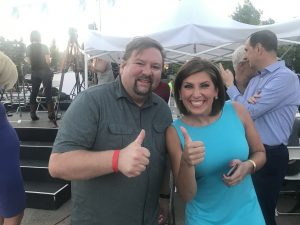 Mitt and Me and Caitlin Burchill from KSL news.
My Vote
I did vote for Mitt, I think that we need some good people in Washington D.C. as we need to make sure we put America back to where it needs to be. We are not in the hands of the corrupt anymore. Obama was the worst thing that could have happened to America. We aren't going to sit back and let the Socialist come and mess up what we value more. We need to have more Republican's in office so we can undo the damage that has been done unto us over last 8 years.
We need to stand up to the dumb asses that will take our rights and liberties away.