It has been a while since I have my very own office. Where I am not sharing with anyone or anything.
Let me Explain
When I was a teenager I had my bedroom which doubled as my office. Well, I was in high school so it was my study area. So in that room, I had the following:
Bed
Desk
Entertainment center for my TV
Filing cabinet which had my landline phone on it.
It was my own space, but It was a shared space and not just for my office. I like to keep them separate.
Married life
I had an office in the following places
Extra bedroom with a little place for desk and computer
The back corner of the living room
The back bedroom with the weight set and wife's scrapbooking stuff
After March 2020
Kitchen table
Living room
Kitchen table again
March 2021
I have been lucky to have a room just for myself. Where I can put my stuff out and no one will complain. Well, that is always the dream. But it is my space.
I can my little things out I like. Showcase my old school stuff, like:
Cell phones
Palm Pilots
Cruise ships
Star Trek stuff
Star Wars stuff
My tech
My office consists of the following:
Cario cabinet
L shaped desk

With a standing desk option

End table

Holds a printer and scanner

Book Shelve
Storage holder

With bins
2 chairs
A painting
2 lamps
It isn't as big as thought it would be. I was planning on having one of the bedrooms which I put some extra tech stuff in it so I can be you know more productive. But, my kids are using it off and on and my wife wants it for a guest room.
The basement isn't finished, but I will wait. I was thinking I should put in an extra network plg in the sitting room AKA My office. But we only put one in. That is fine, I put in a small 4 port switch to go to my devices.
This has turned into my YouTube studio as well.
This is what my office looks like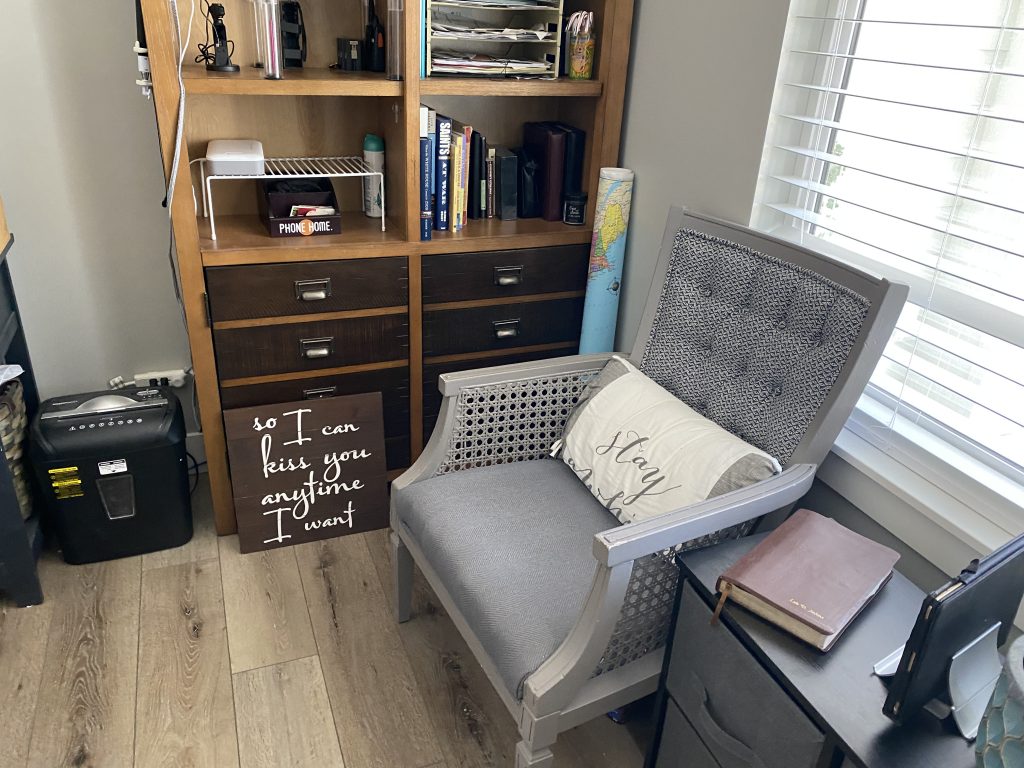 Video
Yep, did a video