We moved into our new house in March of 2021, I mean, it was a new build, and we had to do everything again.
Yard
We did some hydroseeding, Curbing, sprinklers, fence, and rocks. The city I live in gave us a $2,500 check if we got our yard within two months. I know we spent a lot of money on the yard and the $2,500 we got back. Was it worth it?
It made us get the yard in quicker and made the neighborhood look better. I can't recall all the prices for what the yard cost. But my wife wanted something more.
Plans
While the sprinklers were put in, a drip line so was proper. Thanks to my brother-in-law, Jeremy Moon, and his willingness to help with the sprinklers. My wife wanted a waterfall here.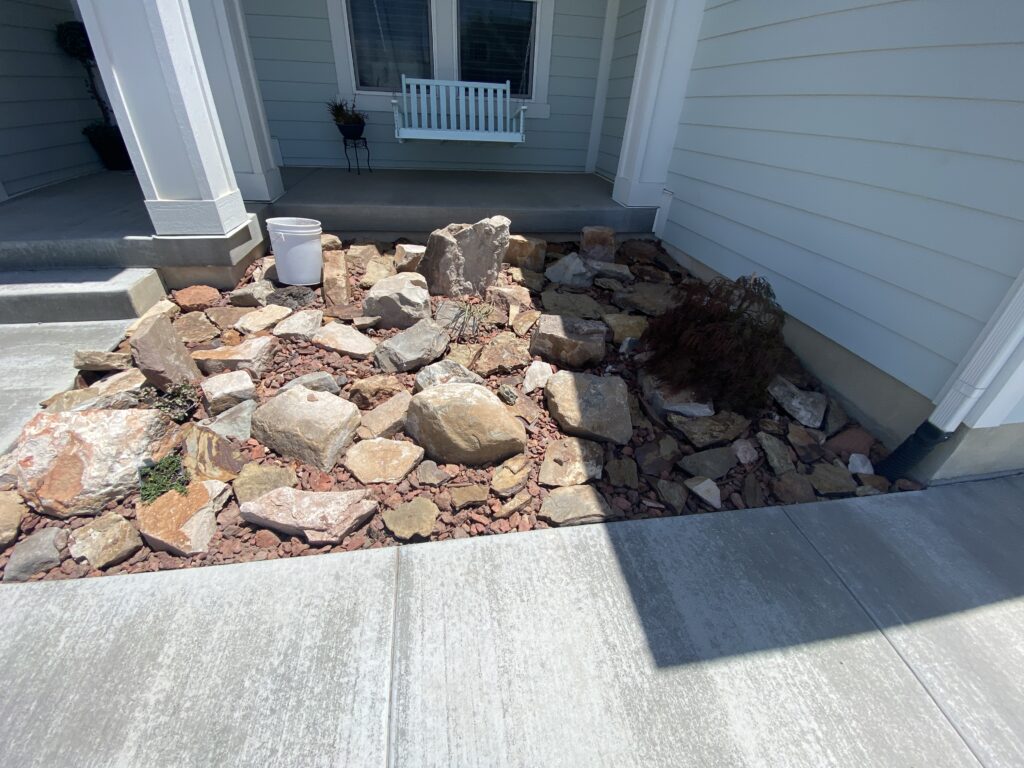 But that went away. I wanted one in the backyard of the old house. But that didn't pan out—a lot of work. We didn't talk about what we wanted. It doesn't matter. She will be doing what she wants anyway.
This is what it looked like before: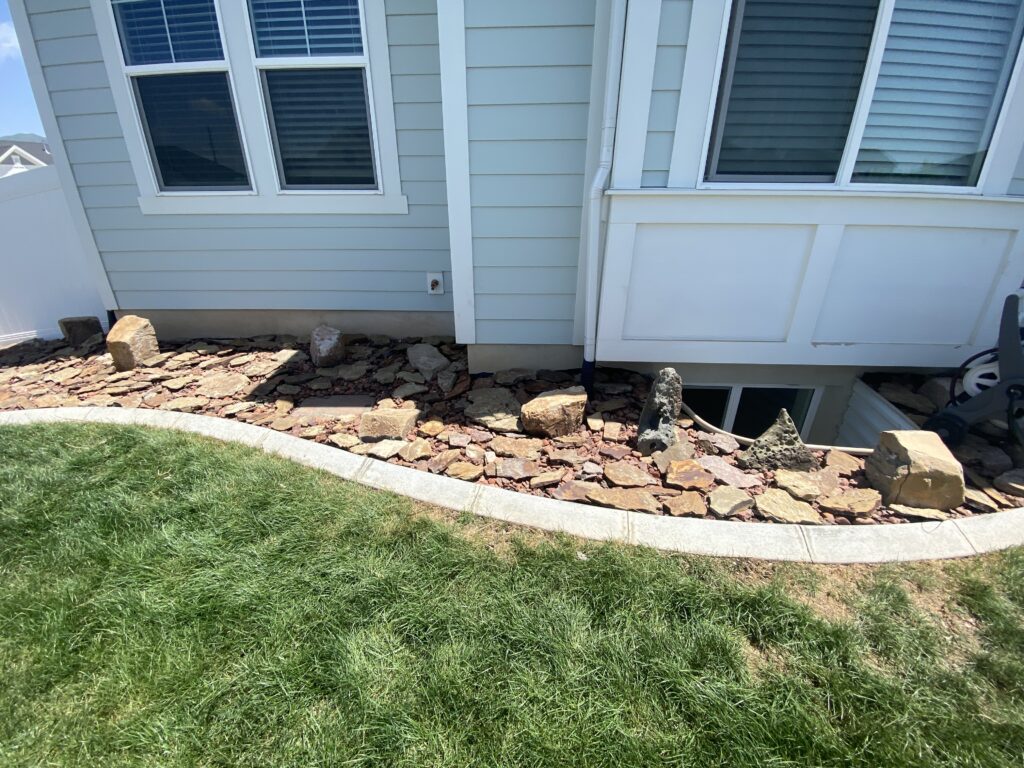 Traveling
I wanted to travel, but that wasn't what would happen. My wife was sick of how the yard looked, which meant things would need to change. We updated the yard.
Landscapers
We contacted several landscapers, who were either busy until September or didn't call us back. We found one that came out and gave us a bid, and they could start the next day.
Wait, what. You could start the next day. You are probably thinking the same thing I was thinking. Are they any good? Yes, they were good, and they were perfect.
He came highly recommended. He asked us what we wanted, and I had no clue what my wife wanted, and neither did she. We told him to make it look good.
Project
They came out the next day, removed the rocks from the landscape cover, put down some good ground cover, and re-arranged the stones to make it look good. The youngest son and his mom went and met Douglas, the landscaper, at the greenery and picked out the stuff for the yard.
They came back on Friday and planted them, and it was done. It took three days. Yes, three days to finish the front yard. They did an excellent job. The only thing we wanted was to keep the two things we planted. They moved those to make it look pretty. Yes, this cost about $3,600 to get done. I could have gone on one or two trips.
Summer
Now that it is done, how does it look? Well, we have had a lot of days in the 100s so far this year. It has been 12 days so far. And, well, the plants are struggling. But the drip line is doing its job. Am I happy with it? Yea, it makes the yard looks good. Glad we did it.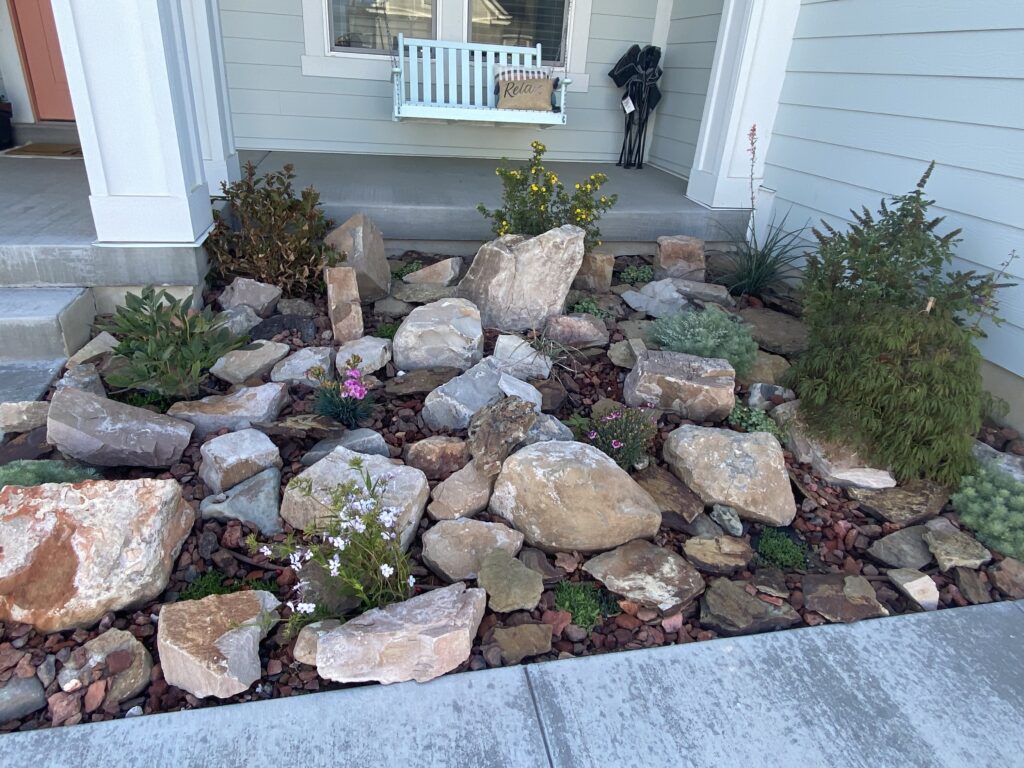 Video
Here is a video